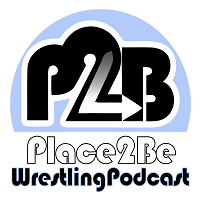 In this episode of the Place to Be Podcast, Justin, Scott and Steve Riddle are grabbing a beer and a brat and settling into check out WWF WrestleFest 1988!
The crew discuss more WWF/JCP shenanigans, the continued push of Big Boss Man, the malaise of Hercules, a bland showing for the fat Killer Bees, Bret Hart's continued issues with Bad News Brown, Jim Duggan as IC Champion, Billy Graham's excitement over the Powers of Pain, another hot Savage/DiBiase war, the arrival of Curt Hennig, Jake Roberts hunting Rick Rude, another Ultimate Warrior weasel suit match win, a potential British Bulldogs heel turn, a forgotten Hogan/Andre classic and more, including end of show awards!
So fire up this action-packed episode and join Scott, Justin & Steve as it's time for another edition of the PTB Podcast!