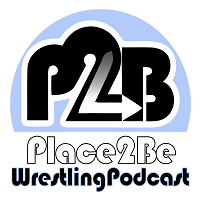 In this episode of the Place to Be Podcast, we head to Pontiac for one of the biggest PPV events in history as Scott, JT and John D'Amato relive WrestleMania III!
The boys discuss a big win for the Can-Am Connection, a solid power battle between Billy Jack Haynes and Hercules, King Kong Bundy's midget attack, the blowoff between Junkyard Dog and Harley Race, the end of the Dream Team, Roddy Piper's farewell match and would could have been if he stayed around, Danny Davis getting his stiff comeuppance, Butch Reed's meandering win, the match psychology in the legendary battle between Ricky Steamboat and Randy Savage, a big notch in the belt for Honky Tonk Man, the arrival of Jim Duggan, Hulk Hogan vs. Andre the Giant and much more, including end of show awards!
So fire up this action-packed episode and join Scott, Justin & John as it's time for another edition of the PTB Podcast!