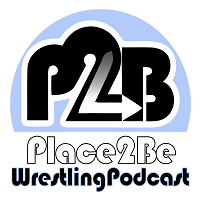 In this episode of the Place to Be Podcast, Justin, Scott and John D'Amato are wrapping up Thanksgiving dinner and settling in on the couch to talk some Survivor Series 1987!
The boys discuss Justin's weekend pizza issues, the concept of Survivor Series and causing trouble for Jim Crockett, a quick night for Jim Duggan and Harley Race, Honky Tonk Man's chicken shit escape, another strong showing for Velvet McIntyre, hot Jumping Bomb Angel action, the end of the road for Fabulous Moolah, the lack of direction for the Rougeau Brothers, a weak night for Strike Force, the shocking finish to the tag team showcase, a great outing for Bam Bam Bigelow, a big spot for Rick Rude, a huge win for Andre the Giant and more, including end of show awards!
So fire up this action-packed episode and join Scott, Justin & John as it's tite for another edition of the PTB Podcast!